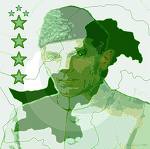 Mera Pakistan
---
Its all about Pakistan !!!
Ahadith on Servants
The Prophet Muhammad (Peace of Allah be upon Him) Said:
To those of your servants who please you give to eat what you eat yourself; and clothe them as yourself; but those who do not please you, part with them; and punish not God's creatures.