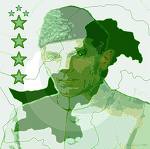 Mera Pakistan
---
Its all about Pakistan !!!
Ahadith on Self-Indulgence
Muhammad (Peace of Allah be upon Him) asked His companions, "What are your opinions of the merits of that person, who drinks liquor, commits adultery, and steals? What should his punishment be?" They said, "God and His Messenger know best." He said, "These are great sins, and the punishment for them very dire."