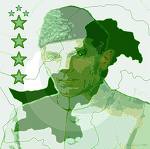 Mera Pakistan
---
Its all about Pakistan !!!
Self Control
The Prophet Muhammad (Peace of Allah be upon Him) Said:
The most excellent Jihad is that for the conquest of self.
The exercise of religious duty will not atone for the fault of an abusive tongue.
A man cannot be a Muslim till his heart and tongue are so.
That person is wise and sensible who subdues his carnal desires and hopes for rewards from God; and he is an ignorant man who follows his lustful appetites, and with all this asks for God's forgiveness.