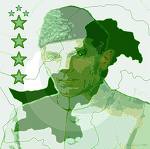 Mera Pakistan
---
Its all about Pakistan !!!
Ahadith on Monopolies
The Prophet Muhammad (Peace of Allah be upon Him) Said:
Monopoly is unlawful in Islam.
The holder of a monopoly is a sinner and an offender.
The bringers of grain to the city to sell at a cheap rate gain immense advantage by it, and those who keeps back grain in order to sell at a high rate is cursed.