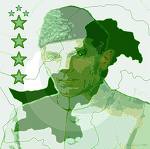 Mera Pakistan
---
Its all about Pakistan !!!
Ahadith on Modesty
The Prophet Muhammad (Peace of Allah be upon Him) Said:
True modesty is the source of all virtues.
Modesty and chastity are part of the faith.
Meekness and modesty are two branches of Iman; and vain talking and embellishing are two branches of hypocrisy.
All kinds of modesty are best.