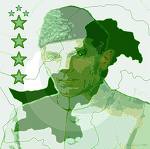 Mera Pakistan
---
Its all about Pakistan !!!
Land Cultivation
The Prophet Muhammad (Peace of Allah be upon Him) Said:
There is no Muslim who plants a tree, or sows a field, and man birds or beast eat from them, but it is charity for him.
Whoever brings the dead land to life; that is cultivates waste land, for him is reward therein.