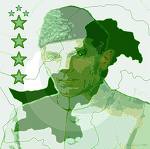 Mera Pakistan
---
Its all about Pakistan !!!
Hospitality
The Prophet Muhammad (Peace of Allah be upon Him) Said:
He who believes in one God, and a future life, let him honor his guest.
Whoever believes in God and the Hereafter must respect his guest; and whoever believeth in God and the Hereafter must not incommode his neighbors, and a Mumin must speak only good words, otherwise remain silent.
It is not right for a guest to stay so long as to incommode his host.