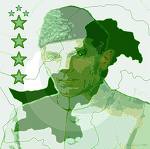 Mera Pakistan
---
Its all about Pakistan !!!
Disposition to Good
The Prophet Muhammad (Peace of Allah be upon Him) Said:
He is of the most perfect Muslims, whose disposition is most liked by his own family.
Verily the most beloved of you by me, and nearest to me in the next world, are those of good dispositions; and verily the greatest enemies to me and farthest from me, are the ill-tempered.
I have been sent to explain fully good dispositions.