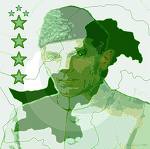 Mera Pakistan
---
Its all about Pakistan !!!
Contentment
The Prophet Muhammad (Peace of Allah be upon Him) Said:
Riches are not from an abundance of worldly goods, but from a contented mind.
When you see a person, who has been given more than you in money and beauty; then look to those who have been given less.
Look to those inferior to yourselves, so that you may not hold God's benefits in contempt.
God loves those who are content.