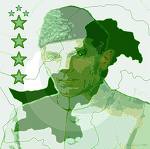 Mera Pakistan
---
Its all about Pakistan !!!
Abstinence
The Prophet Muhammad (Peace of Allah be upon Him) Said:
The world is sweet in the heart, and green to the eye; and verily God hath brought you, after those who went before you: then look to your action, and abstain from the world of wickedness.
The man I most emulate is a Muslim unencumbered; a man of small family, and little money, a performer of prayers and a perfect worshipper of God in private, one who is unknown, and hath enough to supply his wants, and when he dies, he will leave few women to cry for him, and few legacies.
There is no monasticism in Islam.